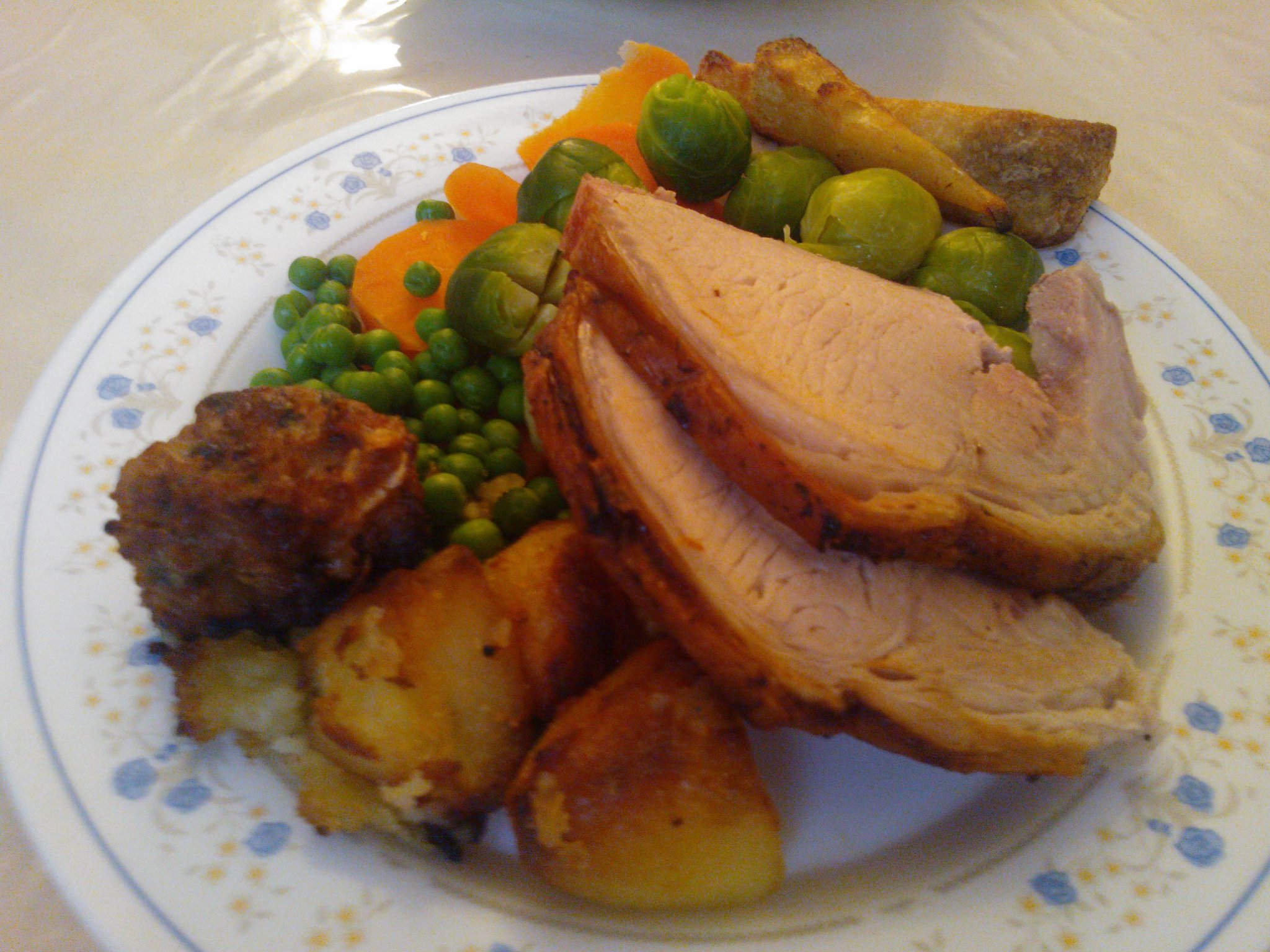 Been a bit silent on the blogging front this week mainly because of Christmas, which I thought would be relaxed actually turned out to be quite hectic.
A lot of people naturally assume that Chinese people don't celebrate Christmas because it somehow goes against their beliefs. I'll have you know that the Chinese generally celebrate anything as long as food is involved (that said we haven't really celebrated Ramadan or Diwali…).
But anyway Christmas was good and is always a good opportunity for us to eat (as my younger sister would say "face your fears, EAT IT!!") It's a new Wong family tradition that on Christmas Eve we have the traditional Christmas roast of turkey, roast potatoes, brussel sprouts and the works.
Unfortunately this year our oven had a bit of a hissy fit meaning that we couldn't cook turkey (turn up the heat and things don't cook, turn down the heat and things over cook).  The problem was solved after the parents bought an oven thermometer, so Christmas Eve lunch was saved. We had roast pork, parsnips, roast potatoes, Yorkshire pudding, stuffing, carrots, peas and brussel sprouts.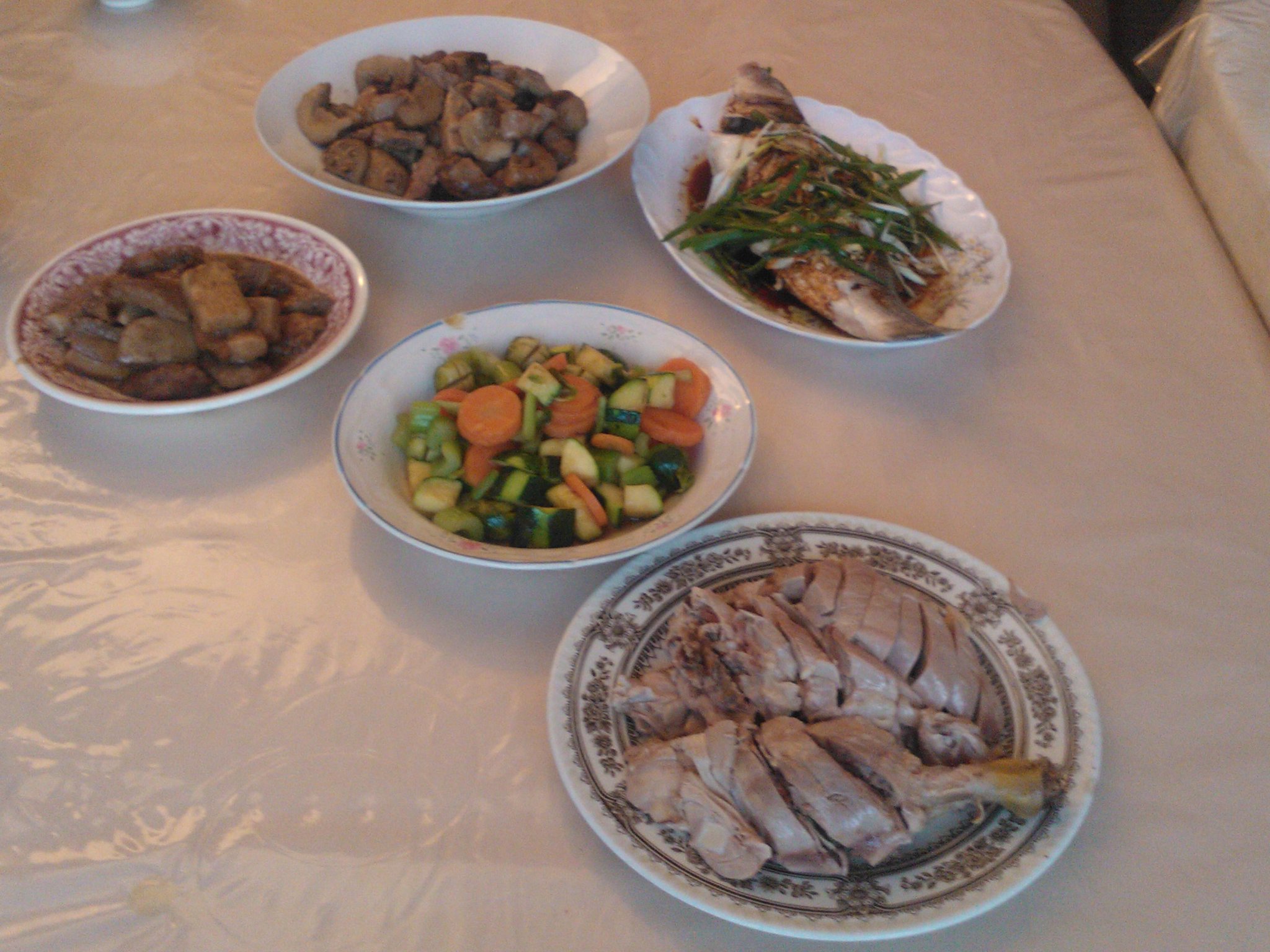 For Christmas Day however we have a Christmas duck instead of turkey, there's pork with taro and potatoes, Chinese mushroom with chicken, sea bass with spring onion and ginger mixed vegetables (carrots, celery, courgettes and brussel sprouts), and duck.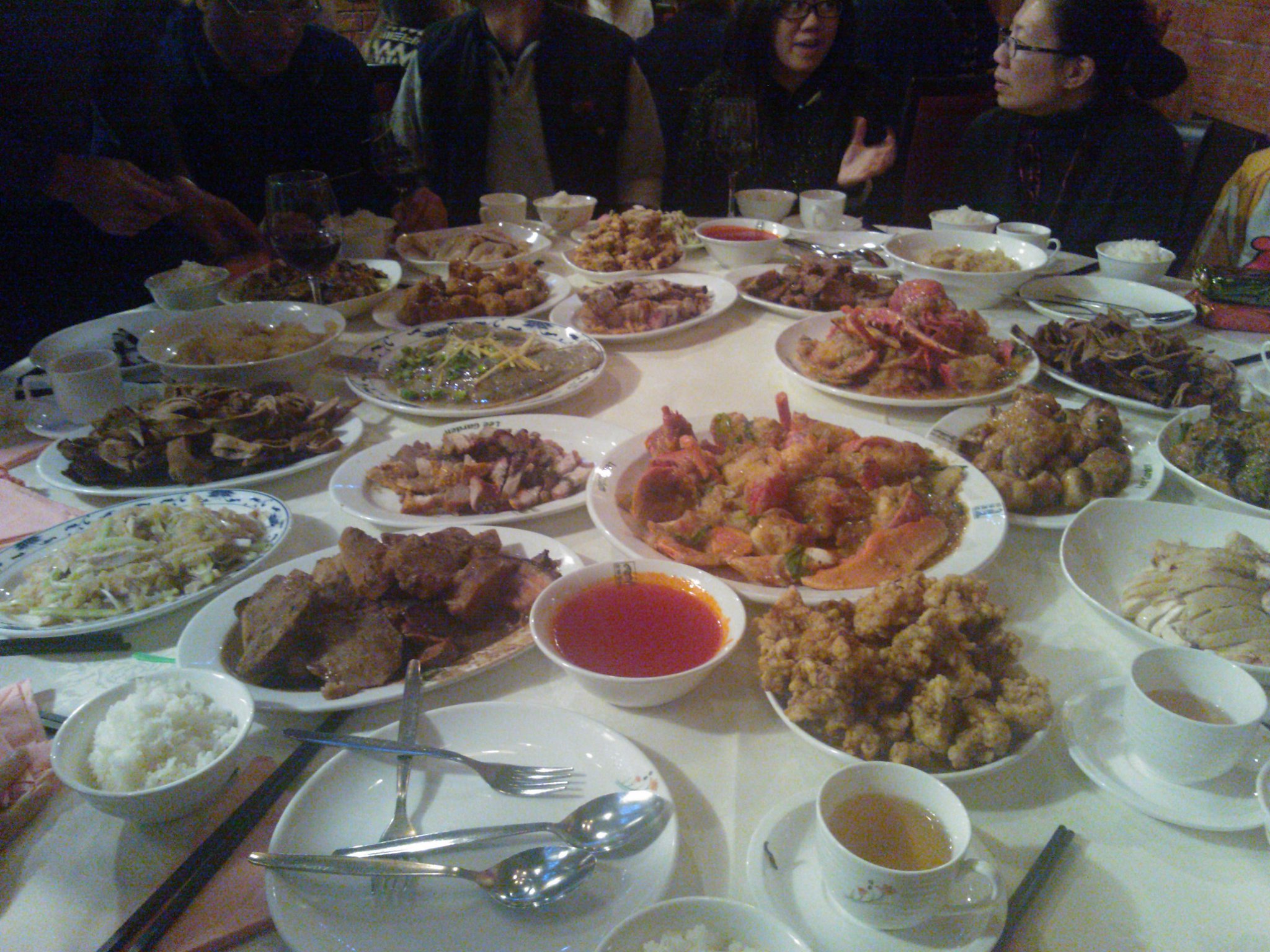 For the last three years we have been going to dad's friends' place. A reunion with his old school friends (imagine a Chinese restaurant full of loud rowdy Chinese men playing mahjohng). The highlight of the evening is of course not watching the mahjohng (indeed I don't know how to play it), but the big feast at the end of the evening.
There was lobster, duck, chicken, more beef with taro, sweet and sour pork, tofu stuffed with pork, Chinese roast pork, Chinese jellyfish salad, and traditional Chinese broth.
A wonderful feast it was indeed. Bring on Chinese New Year!